Movilok, in collaboration with LOGIS La Fonda Barranco Hotel, presented the first real case of Showcases for the hospitality sector, at the event Smart Hotels – Soluciones inteligentes para Hoteles , held on October 4th in Palau Macaya – Barcelona.
The event, hosted by Domotys, CICAT and SmartLivingPlat, has the aim of spreading the news that new technologies can enrich customer experience in such a key sector for the Spanish economy, and how hotels can improve their management and efficiency.
Luis del Ser – Co-founder of de Movilok, gave a speech on "Interaction Point between customers and touristic environment", exposing his vision about how the interaction between the hotel and its visitors can be improved by means of technology, and which features of Movilok Showcases can be applied to the hospitality sector.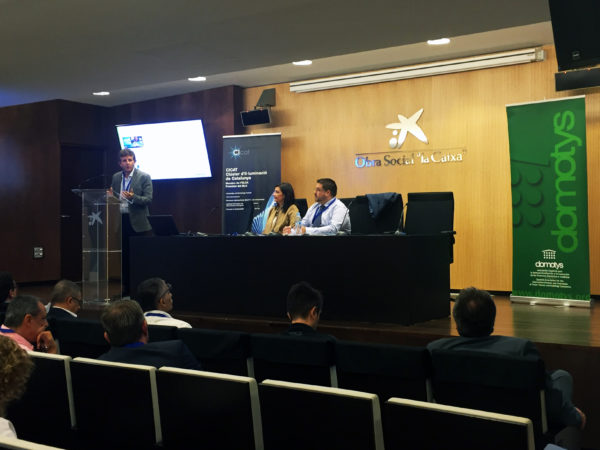 Using Showcases, any smartphone with an internet connection becomes a remote control of the information point – the display – , without the need of an app. Virtually any digital screen can be used as Showcases display, either autonomously or integrated with existing digital signage solutions.
Customers can interact bidirectionally with the contents on the display, sending information to the system and receiving data – promotions, discount coupons, directions… – in their smartphones.
Alejandro Abrio, (Manager of La Fonda Barranco Hotel), pointed out the advantages the this new communication channel with customers provides to his hotel, which already is using Showcases: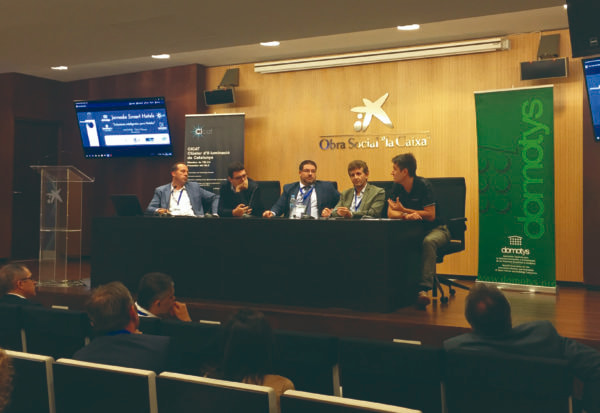 Improves the quality of customer service, extending office hours to 24×7 and showing information in the customer's language, since the system detects the smartphone language.
Allows customers to keep the most relevant information with them, downloaded in their smartphones.
Allows the hotel to promote certain activities in their portfolio, as well as other stores and  business with a commercial agreement.
Provides tools for better customer knowledge, by means of usage statistics or satisfaction surveys.
It is a great support in accessibility strategy, for deaf people in the specific case of this hotel.
Provides a simple content management with no need of third party agents.
The following video is a real demo of how Showcases can be applied to the reception of a hotel. Please switch English subtitles on for  translation.