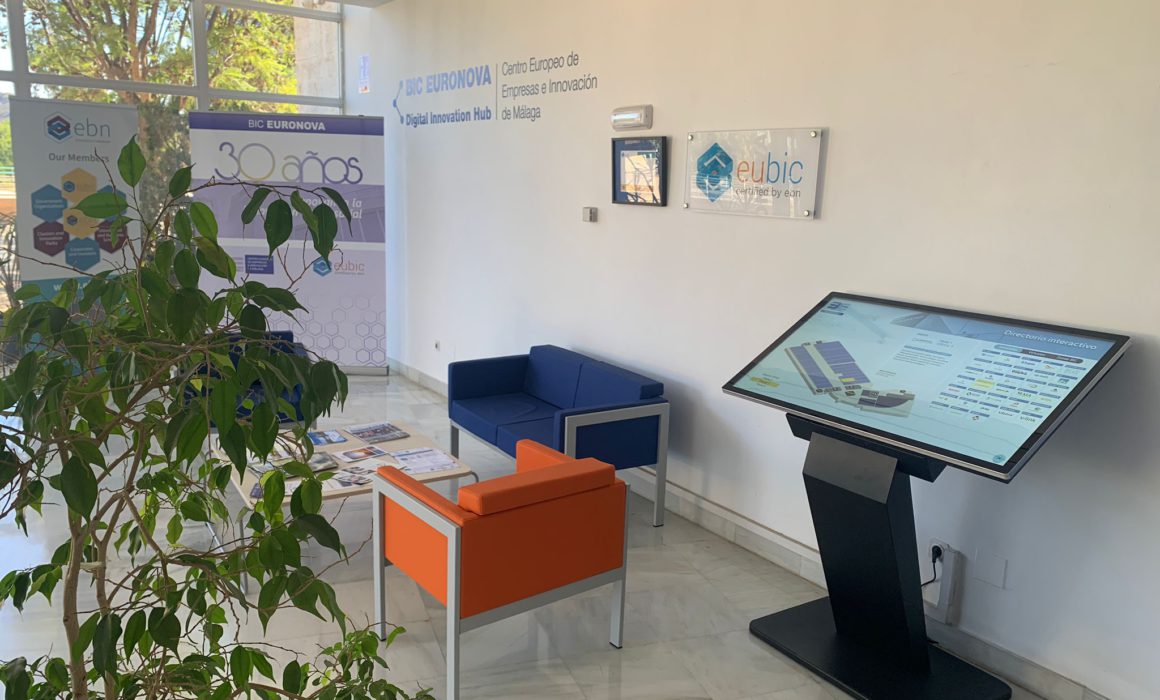 Movilok Showcases is one of the most versatile solutions in the digital signage ecosystem. It integrates components that allow the creation of interactive exhibitors with advanced functionality, as is the case of the recent implementation carried out for the Bic Euronova business center in Malaga, consisting of an interactive directory.
The screen, in addition to promoting the Center itself and its activities through videos or advertisements, provides visitors with detailed information on the location and services of the companies it hosts on a 3D map. Interaction with the exhibitor can be done on the touch screen or by reading the QR on the screen, which turns the mobile into a remote control.
The solution is specially designed so that the maintenance of the contents can be carried out easily by the building administration team. This characteristic is fundamental for the client due to the dynamism of its activity.