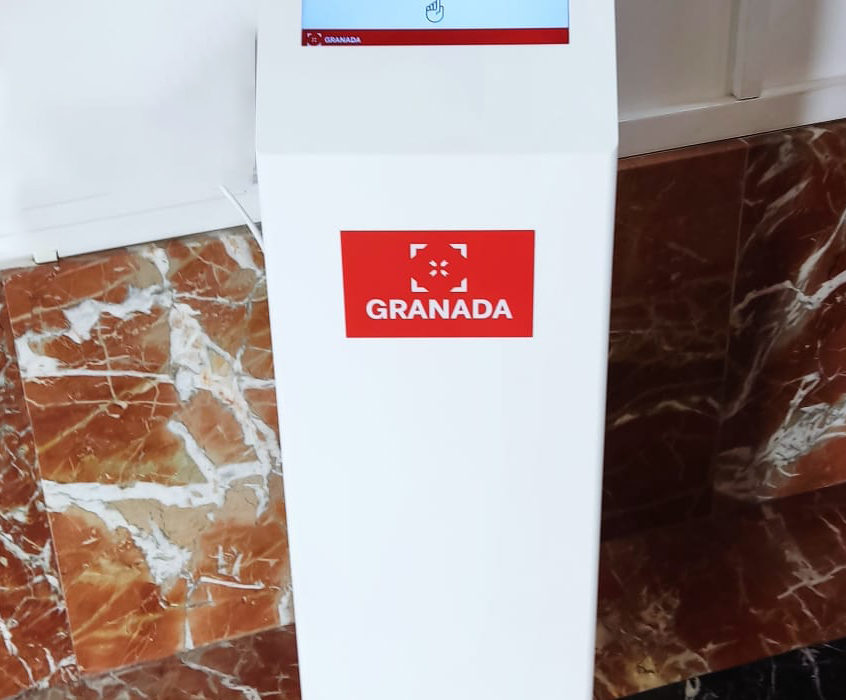 Movilok Showcases Surveys is a comprehensive solution for carrying out service quality satisfaction surveys for customers and citizens or for asking questions in citizen participation processes. It covers all the phases of the survey cycle: editing forms, presentation and capture of information, collection of results in real time and generation of reports.
The devices used (totem poles, tablets or other types of screens) connect to the survey service via a Wi-Fi connection. Its operations are completely unattended and all survey management is carried out directly with the service tools that can be accessed from any web browser.
It has two modes of use: it allows you to fill in the form on the screen or directly from the visitors' mobile phone when the user scans a QR that appears on the screen.
Other features that make it especially attractive for establishments and Town Halls are multilanguage, unattended operation and the customizable design of surveys, allowing the generation of complex forms with various types of questions, including conditional ones.
Granada City Council has installed the Movilok Showcases Surveys solution in one of its Tourist Offices. The satisfaction survey system has been housed in a small indoor totem with a touch screen, personalized with the logo of the city of Granada.