Showcases is an interactive sales and information point running 24/7. By connecting to with Showcases you can get information and download it to your mobile. The information depends on the establishment, which may be informational content or even discount coupons that can be exchanged.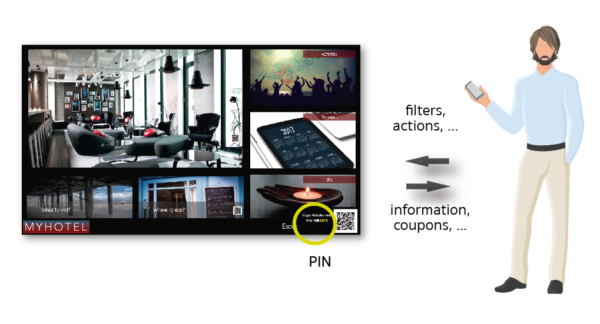 How is it used?
The interaction takes place at the request of the client, using the mobile browser and without the need to download an application beforehand. This becomes a remote control of the information displayed.
Connect to the screen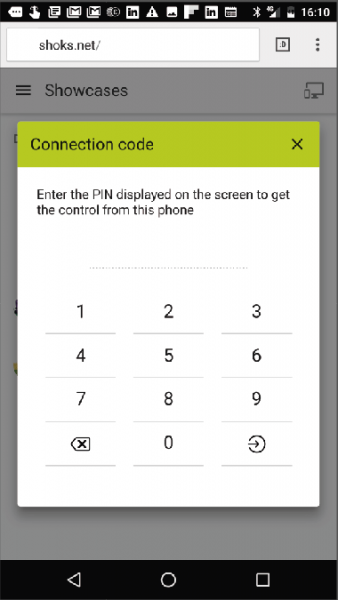 … Use your cell phone to read the BIDI code. When reading it, the window requesting the PIN code is displayed in the mobile browser.
… go on the shoks.net website and enter the PIN code
This display also communicates through beacons. If you have beacons enabled on your phone, you'll see a
showcases notification icon on the upper information bar. Press it and you will connect directly to the window.

Are you connected!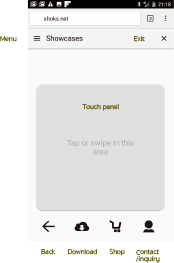 Your mobile is now a remote control of the screen.
Use tactile gestures to scroll and access the contents of the screen.
SWIPE to move up / down / left / right
TAP to enter a category or detail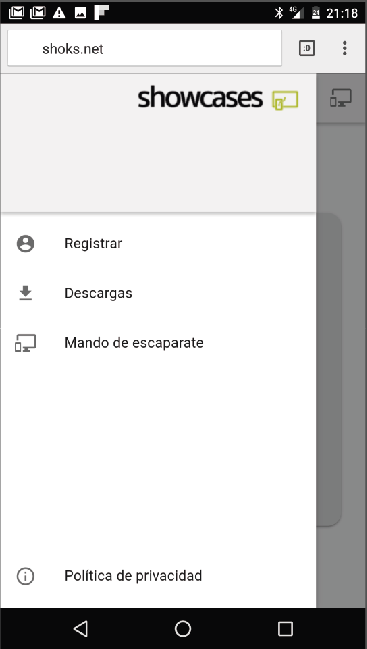 Menu Options
Shoks.net not only functions as a remote control, it also keeps track of all your downloads, both information and coupons, so you can retrieve them when you need them.
Access the menu to identify yourself, retrieve downloads and to activate the remote control function.
Download History!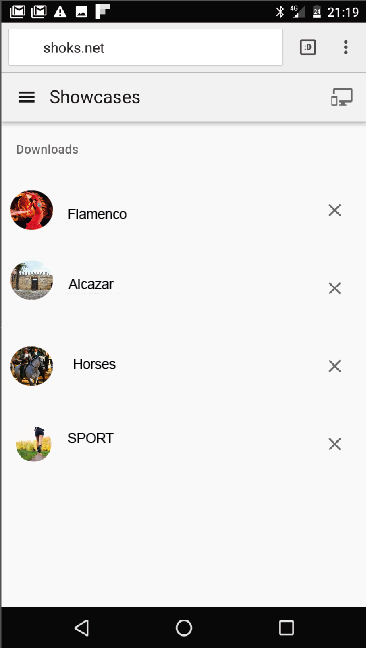 Access the download history and retrieve all the information of interest that you have collected.
Contents in several languages!

The language of the mobile is detected automatically and is used to present the content available in that language. Currently available in Spanish and English.


Credentials
The establishment may require your credentials to offer you certain additional advantages. The system uses the federated authentication model with google, twitter or facebook. To do this go to the menu option "register" and identify yourself with the option that you are most at ease with.
Disconnection
Press the "X" that appears in the upper right position of your mobile to disconnect from the screen.
If the idle time is exceeded, it will also disconnect automatically.